Dealer platform
for Heavydrive® glass transport racks HDL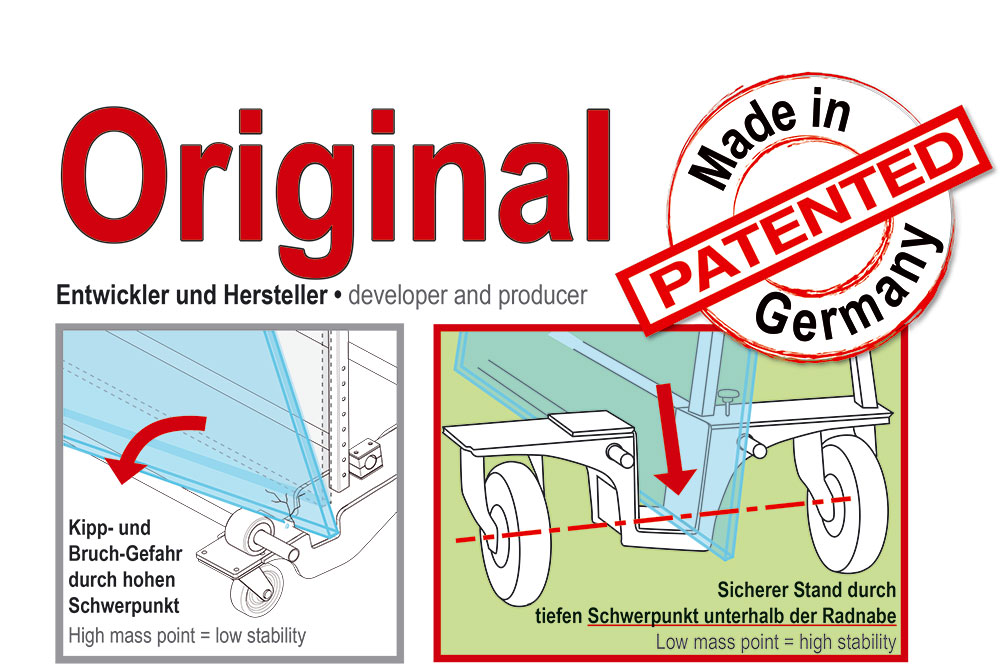 Trust the original. We develop and produce the patented glass transport rack with anextremely low centre of gravity. You can quickly and flexibly adapt this compact and easy-to-store glass transport aid to different pane sizes. The pane is in a stable position and protected from breaking.
Due to its light and nonetheless stable construction, it is an indispensable aid at every construction site.
Here is an overview of our product range:
Save time and money when buying from your local dealer! Your advantage: you can pay in your own currency, duty-free and without additional costs.
To order the original Heavydrive® glass transport rack, click here or check the list of dealers:
Would you like to become a Heavydrive dealer?
You have the opportunity to become a reseller of our patented glass transport trolleys.
Please address your request by e-mail, in writing or by telephone to:
Heavydrive GmbH
Mr. Guenter Uebelacker
Hoeslerstr. 9
86660 Tapfheim
Telephone: +49 (0)9070 - 9689690-16
eMail: marketing@heavydrive.com